History of Pilates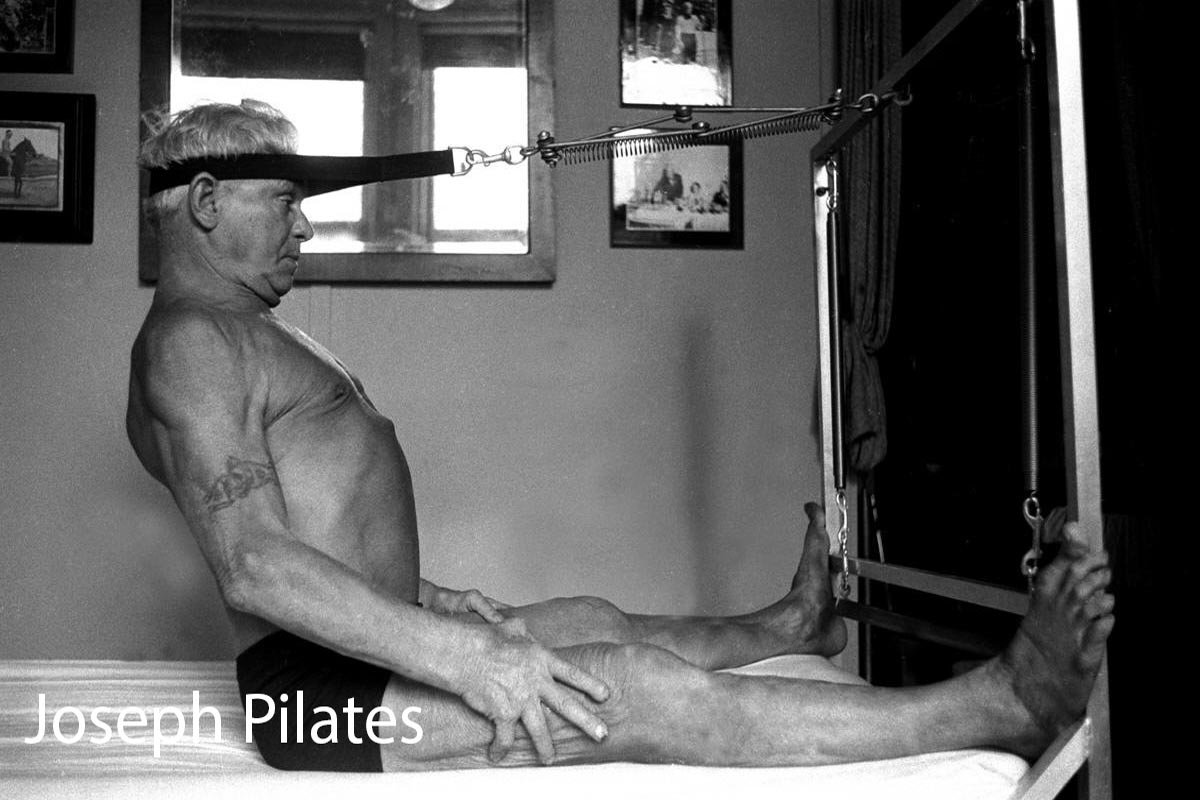 "Joseph Pilates was born in Germany in 1880."
Joseph Pilates
As a child, he suffered a number of ailments that he healed through the practice of a range of physical regimens, likely inspired by his parents, a high-level gymnast and a naturopath. By the age of 14, Joseph's physical form was so well developed that he served as a model for anatomy charts.
Joseph's intuitive understanding of the body put him 50 years ahead of his time. He began to engineer his system of exercises, using bedsprings as equipment, while interning in England during the First World War. After the war Joseph began his study of holistic medicine, meditation, trigger point therapy and breath work.
Joseph immigrated to the USA in 1926. On the passage over he met a nurse by the name of Clara. They married and a few years later, took over a boxing gym that would later become the first Pilates studio.
Joe called his method Contrology. He taught about the elements he felt contributed to health and wellbeing—correct sleeping habits, diet, balance between work and play and the exercises we know today as Pilates.
Joseph continued to develop his method for the duration of his life, building equipment, refining and maximizing the effects of his exercises and passionately promoting Contrology through published books (Your Health, 1934 and, Return to Life, 1945), lectures and demonstrations.
Testimonials
Matt's Pilates instruction and coaching is superb. What keeps me continuing to see Matt is his ability to sort out muscle imbalances and maladaptive movement patterns arising from injuries. With his keen analytical skills, encouragement, individualized Pilates exercises, and stretching; I have been able to resolve these issues, improve my strength, and continue on with my activities.
- Chris Lamerse MD